We are very satisfied with xFinance and even more satisfied with the excellent support we always get.

Grant Thornton:
We use the EasyX program to report the Annual Accounts in XBRL format. We have been very satisfied with the solution where we also participated in the test phase.
EasyX has been very receptive about our wishes for modifications and has immediately corrected eventually problems that occurred, both professionally and quick.
We recommend that you use EasyX if you have a structured and uniform accounting model.

Revisionsfirmaet Niels Harder
We chose to use EasyX because we consider their system to be the most user friendly system with the best control facilities when converting Accounts in Excel to XBRL. EasyX has fully satisfied our expectations. The system is very flexible and with very few changes in our accounting model, the conversion is now highly automated. We have experienced a very good and fast service whenever we needed help.

Revisionsfirmaet Frank Bergmann:
I will like to uset his opportunity to thank for a very good cooperation from January 2012 until now where we have used EasyX to report company accounts to the Danish Business Authority in XBRL format.
Our cooperation has been highly satisfactory and we will continue to use EasyX to report company Accounts to the Danish Business Authority.

Revisionsfirmaet Flemming Hansen:
We experience that EasyX always follow up on any occurring problems and gives a fast response.
We certainly think it is an advantage that we can report our own accounts whith our own layout instead of using the "Regnskab Basis" application developed by The Danish Business Authority.

Aaen & Co.:
We have used the EasyX program since the spring of 2012. It has in every possible way been a positive experience. The program is user friendly, easy and simple to use. We have used very few resources to install and train the employees to use the program. It is our expection that we will be able to report the annual accounts from our customer with very little time consumption.

Funder & Ostenfeld Revision:
You asked if we will recommend EasyX to others and we will like to do that.
Now it is beginning to function exceptional well and if we have any problems we are very impressed by the support we get.

GBH Revision & Rådgivning A/S:
We have used XBRL Wizard from EasyX for some time now and the program has fully lived up to our expectations. It has not required significant changes in our existing accounting model in Excel and we have been able to convert the account to XBRL format without any problems. In case of problems we contacted EasyX and they helped us in a both fast and kind manner.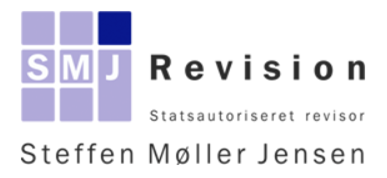 SMJ Revision:
We chose EasyX to XBRL reporting because it fits very well in our existing software platform and because the program is very easy to understand and use. We were part of the test phase, and it was possible to suggest changes and improvements that today make us feel, that the program is designed for our needs. After we implemented the program, we have experience an organization that has continued to develop the program and that gives fast and efficient support. We will like to pass on our experience with the program and not at least the professional care we have experienced from EasyX.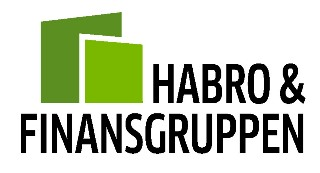 Habro & Finansgruppen:
At Habro & Finansgruppen we administer about 600 companies and have to report the annual account for the major part of these. We have used XBRL Wizard from EasyX since the fall of 2012. XBRL Wizard has lived up to our expectations both in relation to flexibility in the program and in the service provided by EasyX. EasyX have provided a good and quick service both during the implementation phase and after. This is a very important factor because we need to report very many accounts in a very short time period.

Mazars:
We have chosen to use EasyX for the XBRL reporting and it has been a very positive experience. Our cooperation with EasyX has been excellent. They provided us with the needed training in the very user-friendly program, so that we could report the accounts in an easy and professional manner. Besides that, the EasyX team has always been helpful and fast in their support. Based on this positive experience we will recommend other companies to use EasyX if you have an accounting model which live up to the XBRL requirements.

Nordic Property Management:
I will to thank you for super fast support – I have said it before and will like to say it again: It is a fantastic system. I have just reported 10 Annual Accounts in less than one hour.